News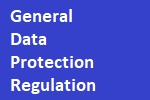 General Data Protection Regulation - Transparency Information for Patients
As a University we use personally-identifiable information to conduct research to improve health, care and services. As a publicly-funded organisation, we have to ensure that it is in the public interest when we use personally-identifiable information from people who have agreed to take part in research. This means that when you agree to take part in a research study, we will use your data in the ways needed to conduct and analyse the research study. Your rights to access, change or move your information are limited, as we need to manage your information in specific ways in order for the research to be reliable and accurate. If you withdraw from the study, we will keep the information about you that we have already obtained. To safeguard your rights, we will use the minimum personally-identifiable information possible.
Health and care research should serve the public interest, which means that we have to demonstrate that our research serves the interests of society as a whole. We do this by following the UK Policy Framework for Health and Social Care Research.
If you wish to raise a complaint on how we have handled your personal data, you can contact our Data Protection Officer who will investigate the matter. If you are not satisfied with our response or believe we are processing your personal data in a way that is not lawful you can complain to the Information Commissioner's Office (ICO).
Our Data Protection Officer is Victoria Heath and you can contact them at V.Heath@liverpool.ac.uk.
---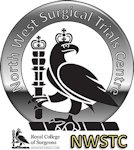 Clinical Trial Innovations Improve Surgical Outcomes Event
The North West Surgical Trials Centre is holding its next Surgical Research Workshop event, entitled 'Clinical Trial Innovations Improve Surgical Outcomes' on the afternoon of Monday 29th January 2018 in Birchwood, Warrington.
Confirmed speakers:
Dr Jonathan Sheffield, NIHR Clinical Research Network CEO
Professor Dion Morton, Professor of Surgery and RCSEng Director of Clinical Research - Colorectal Surgical Research on the NIHR portfolio and its importance
Professor Ian Chetter, Professor of Surgery, University of Hull – Vascular Surgical Research on the NIHR portfolio and its importance
Professor Richard Shaw, Professor of Head & Neck Surgery, University of Liverpool - Surgical Oncology on the NIHR portfolio and its importance
Mr Adam Reid, Senior Clinical Lecturer in Plastic and Reconstructive Surgery, University of Manchester – NIHR funded FiM study, Nerve Repair Device
Mr Andrew Schache, Senior Clinical Lecturer in oral and Maxillofacial Surgery – Head & Neck Surgical Research on the NIHR portfolio and its importance
Mr Mandeep Bajwa, NIHR Doctoral Research Fellow – Successfully applying for an NIHR Doctoral Research Fellowship Grant
Miss Emma Crosbie, NIHR Clinical Scientist - How obtaining an NIHR clinical scientist post developed my career
Representatives from local trainee collaborative
Places are free but must be booked. Please register here https://goo.gl/forms/tlsPH0jVswRE283M2.
Lunch and parking are provided with our compliments.
---
LCTU Stand at NCRI Conference
The LCTU has a stand at the NCRI (National Cancer Research Institute) Conference.
The conference is taking place from Sunday 5th November to Wednesday 8th November 2017 in the BT Convention Centre in Liverpool
For more information please visit the link below.
---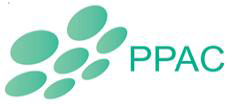 Packing of Perianal Abscess Cavities - full study now in set-up
The Phase III Randomised Controlled Trial assessing the impact of postoperative Packing of Perianal Abscess Cavities in now funded and in set-up. Packing changes are very painful for patients that have undergone this procedure. The primary aim of this study is to assess the pain of wound cavity packing changes versus no wound cavity packing at all, as well as the wound cavity healing rate of both techniques as a secondary aim. Other secondary aims will also be assessed. A synopsis of the protocol is attached here. If your hospital is interested in participating in this study, please email ppac2@liverpool.ac.uk for further information. We look forward to hearing from you.
---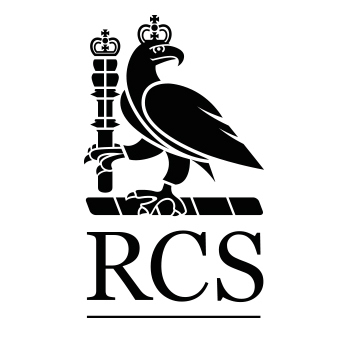 NWSTC Investigator awarded RCSEng Fellowship
Congratulations to General Surgeon, Ms Lyndsay Pearce on being awarded the Royal College of Surgeons of England 'Lady Estelle Wolfson Emerging Learners Fellowship'. Lyndsay is an ST8 General Surgeon and is heavily involved with trainee surgical research in the North West region. She is the Chair of the PPAC2 steering committee and is actively involved in numerous nationwide studies that are on the North West Surgical Trials Centre (NWSTC) portfolio, as well as many clinical audits. She's also a member of the NWSTC Executive Committee with a focus on driving trainee surgical research within the region. Well done Lyndsay, keep up the good work.
---
New approach improves five-year survival for pancreatic cancer patients
A University of Liverpool led clinical trial has shown that 29% of pancreatic cancer patients given a combination of two chemotherapy drugs lived for at least five years compared with 16% who received the one chemotherapy drug.
The latest Cancer Research UK figures show that around 9,400 people are diagnosed with pancreatic cancer each year in the UK and around 8,800 people die from the disease each year.
The trial involved 732 patients in hospitals across the UK, German, Sweden and France who had undergone surgery to remove their tumour. Around half of patients on the trial received one chemotherapy drug, gemcitabine, and the other half received a combination of chemotherapy drugs, gemcitabine and capecitabine.
At this time the standard treatment for patients who have undergone surgery is for them to be administered gemcitabine alone.
According to the study twenty-nine per cent of the patients given a combination of the two chemotherapy drugs lived for at least five years compared with only 16 per cent of patients given gemcitabine alone.
The study, which has been published in The Lancet, states that this new combination of drugs approach should be the new standard of care for pancreatic cancer patients who have had surgery to remove their tumour.
This trial was originally set up in 2008 to address the poor pancreatic cancer survival rates.
The results, which were first presented at the American Society of Clinical Oncology (ASCO) in June 2016 but have now been peer-reviewed, show that this treatment plan is predicted to double the number of patients who survive their disease for at least five years.
Trial lead, Professor John Neoptolemos at the University of Liverpool's Institute of Translational Medicine, and Director of the Liverpool Clinical and Cancer Research UK Trials Unit, said: "This is one of the biggest ever breakthroughs prolonging survival for pancreatic cancer patients. When this combination becomes the new standard of care around the world, it will give many patients living with the disease valuable months and even years.
Peter Breaden, 67, a retired lab manager and grandfather of five from Merseyside, was diagnosed with pancreatic cancer in April 2010. Following surgery in May 2010 he was to start chemotherapy in the July and was offered the chance to take part in the trial.
Peter said: "I know that new drugs and techniques need to be developed so when the doctors told me about the trial, there was no hesitation in my mind – I wanted to get involved.
"I was very grateful for the opportunity to contribute to this trial. For six months I had chemotherapy on three weekly cycles after my surgery. I am pleased to have been part of a trial that has been such a success. Research is absolutely essential and needs all our support."
Professor Peter Johnson, Cancer Research UK's chief clinician, said: "Pancreatic cancer is a notoriously difficult disease to treat. Nearly 10,000 patients are diagnosed each year in the UK so we urgently needs new ways to treat and manage the disease.
"Research that tells us more about how the disease grows and spreads - and trials like this one - will be key to improve survival for patients living with the disease. There are still big leaps to be made, but Cancer Research UK is investing heavily into research to take on pancreatic cancer, and we are just starting to see the results."
Further information and news can be found by clicking the links below
---
Liverpool Scientists Set To Get Million Pound Cash Boost For Cancer Research
LIVERPOOL scientists and doctors are set to receive a major cash boost for research into cancer.
Leading research charity Cancer Research UK and the National Institute for Health Research (NIHR) plan to invest nearly £1.5m over the next five years into ground-breaking work at the Liverpool Experimental Cancer Medicine Centre (ECMC)*.
In Liverpool, the ECMC is a collaboration between The Clatterbridge Cancer Centre NHS Foundation Trust, the Cancer Research UK Liverpool Cancer Trials Unit and scientists and researchers at The University of Liverpool.
Press release and news items can be seen by clicking the links below
---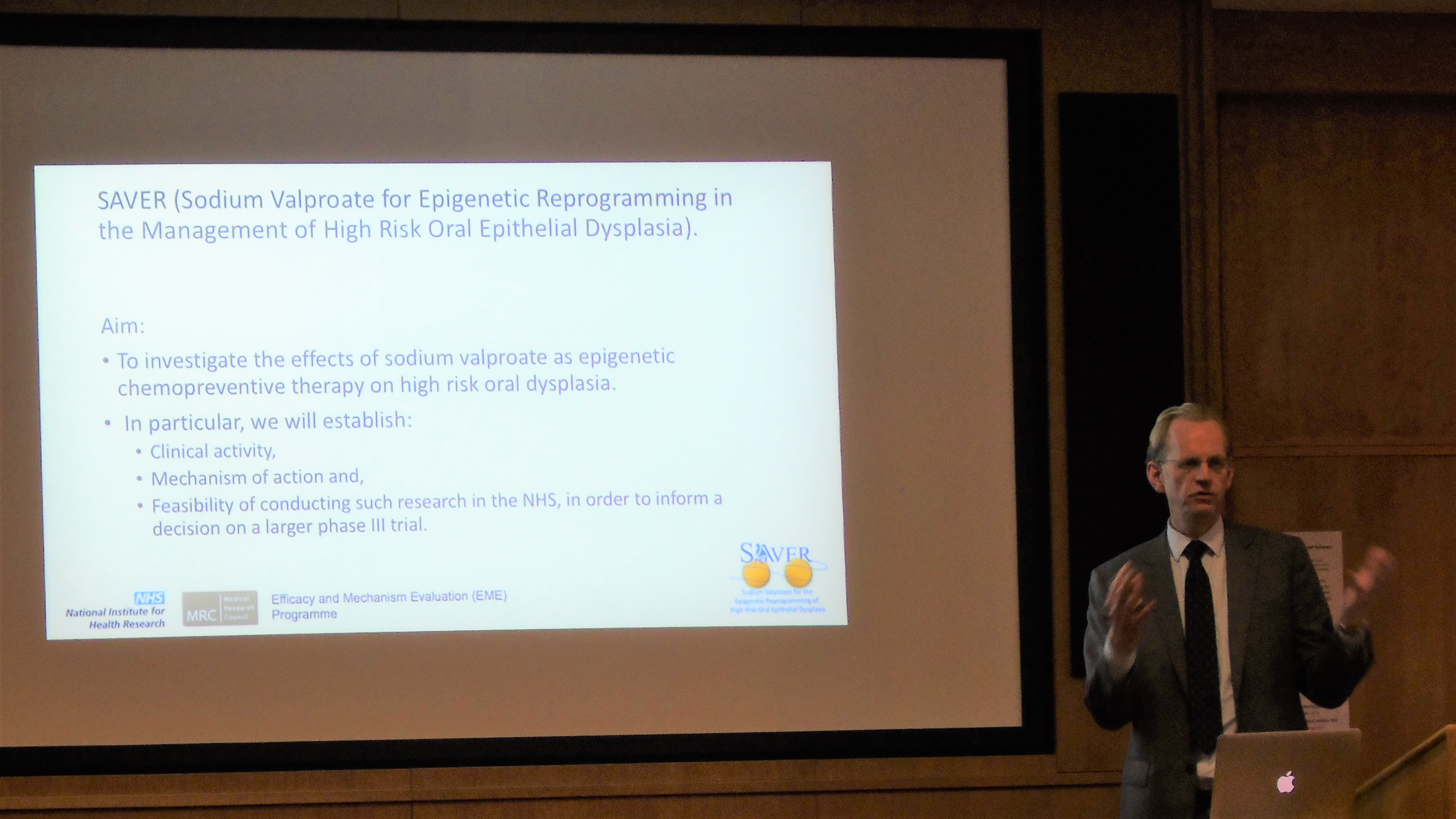 Launch of SAVER, an NIHR EME funded oral cancer prevention study
Professor Richard Shaw's NIHR EME funded Sodium Valproate for the Epigenetic Reprogramming of High-Risk Oral Epithelial Dysplasia (SAVER) trial, investigating the role of Sodium Valproate in chemoprevention of Oral Squamous Cell Carcinoma (OSCC), had a very successful launch event on 29th November '16. The day also provided a clinical update opportunity for the management of Oral Epithelial Dysplasis (OED). Presentation topics included the management of OED, Allelic Imbalance and epigenetics in OSCC, Pathology of OED, plus the patients' perspective in oral premalignancy and the SAVER qualitative sub-study. Presentations and recordings are available below.
---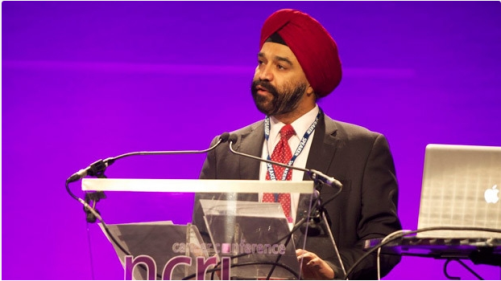 £226 million UK investment in cancer research announced
Cancer Research UK has announced the largest investment to date into its network of Centres across the UK. £190 million has been committed to 13 Cancer Research UK Centres over the next five years. The huge investment will draw together world class research and medical expertise to accelerate advances in research and support clinical trials essential to getting lifesaving treatments to patients.
---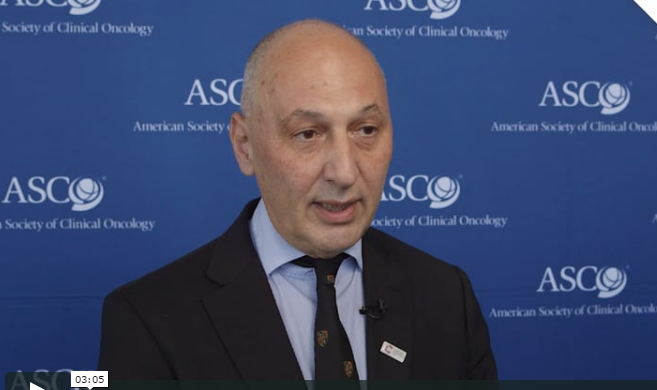 ASCO POST - John P. Neoptolemos, MD, PhD, on Pancreatic Ductal Adenocarcinoma: Results of the ESPAC-4 Trial
John P. Neoptolemos, MD, PhD, of the University of Liverpool, discusses findings from this international phase III study of adjuvant combination chemotherapy: gemcitabine and capecitabine vs monotherapy gemcitabine in patients with resected pancreatic ductal adenocarcinoma (Abstract LBA4006).
---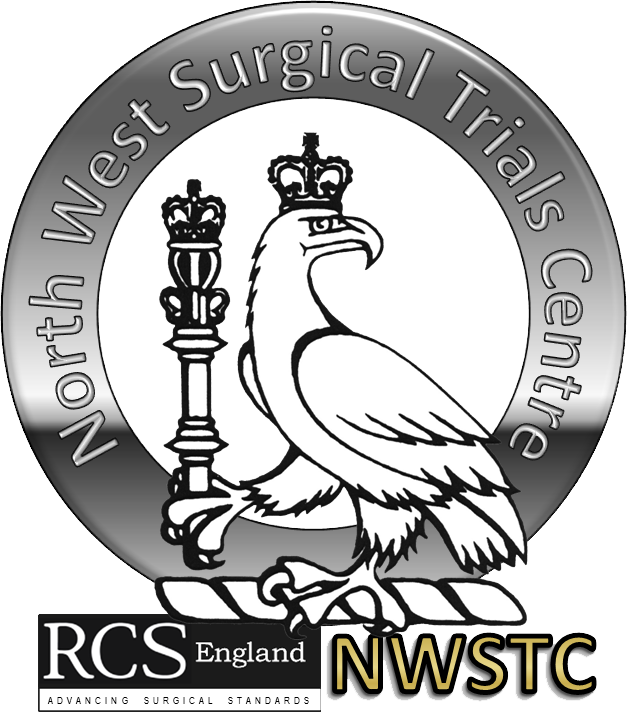 Better Trials Make Better Surgeons Event
The North West Surgical Trials Centre is holding another of it's hugely successful surgical workshops in June and will include inspirational talks from experienced senior trialists, plus surgeons new to research. The afternoon will also provide the opportunity to discuss trial ideas, mechanics of setting-up studies etc. Please see the attached posters for further information and to book your free place.
---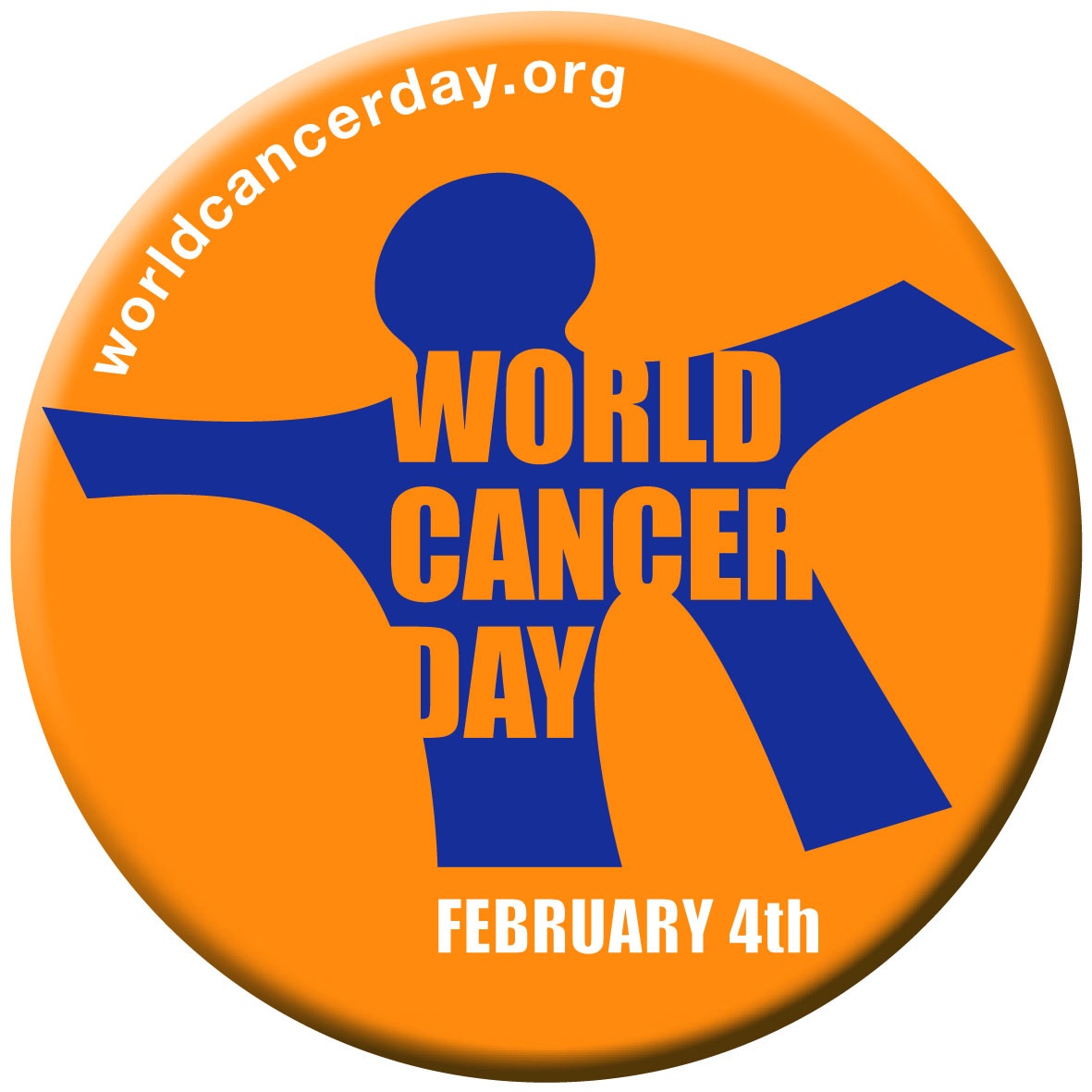 World Cancer Day!
February 4th is the first World Cancer Day.
A truly global event taking place every year on 4 February, World Cancer Day unites the world's population in the fight against cancer.
It aims to save millions of preventable deaths each year by raising awareness and education about the disease, pressing governments and individuals across the world to take action.
Taking place under the tagline 'We can. I can.', World Cancer Day 2016-2018 will explore how everyone – as a collective or as individuals – can do their part to reduce the global burden of cancer.
Just as cancer affects everyone in different ways, all people have the power to take various actions to reduce the impact that cancer has on individuals, families and communities.
World Cancer Day is a chance to reflect on what you can do, make a pledge and take action. Whatever you choose to do 'We can. I can.' make a difference to the fight against cancer.
For more information visit the website below.
---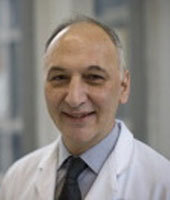 Professor John Neoptolemos appointed national Clinical Chair for Pancreatic Cancer
Professor John Neoptolemos has been appointed as the Clinical Chair of the National Institute for Health and Care Excellence (NICE) committee for Pancreas Cancer.
NICE is an independent organisation which is accountable to the Department of Health. The work of NICE is to improve the outcomes for people who use the NHS.
Professor Neoptolemos will apply his experience to produce a set of guidance, recommendations, and standards, based on evidence. This helps those who make decisions about health services, plan high quality services for patients.
---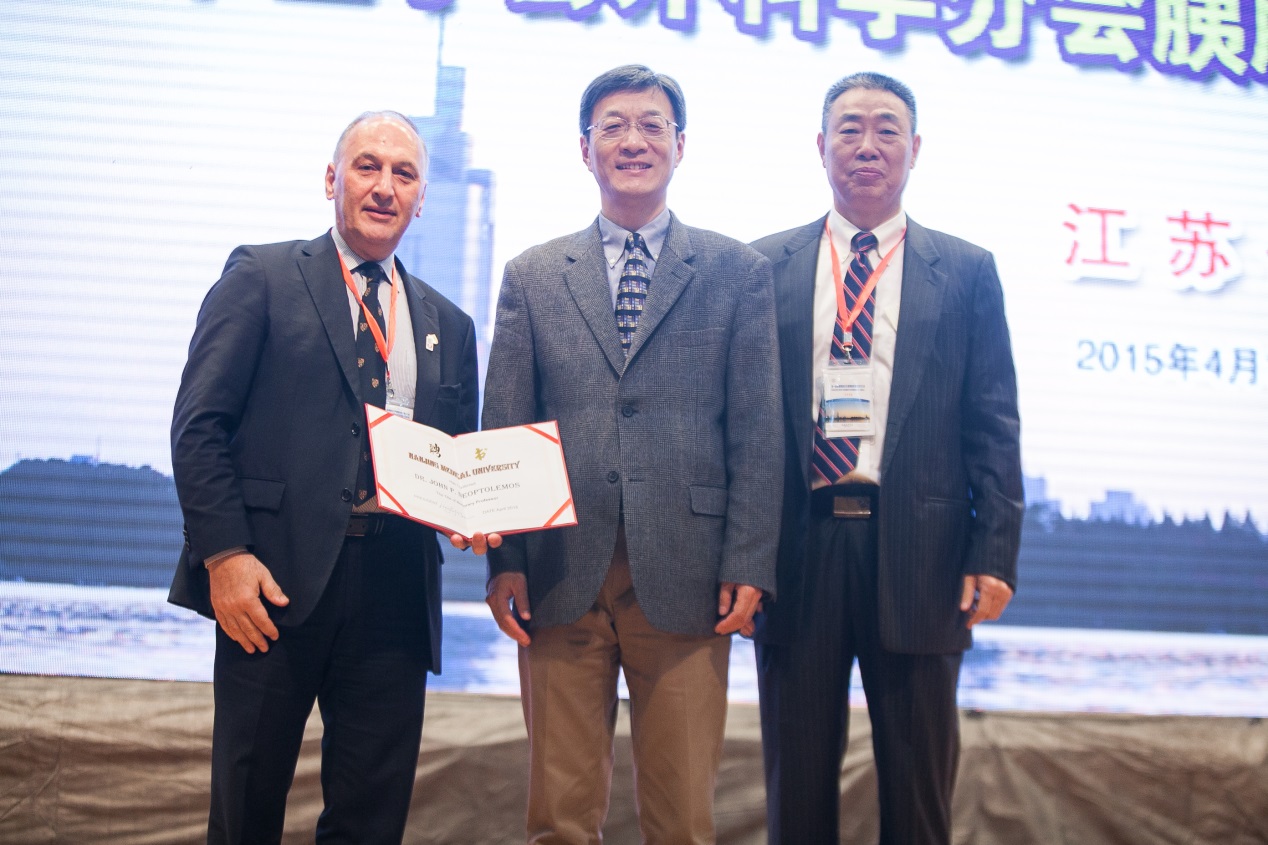 Nanjing Medical University Confers Honours to University of Liverpool Academics
At a recent ceremony in Nanjing China, Professor John P Neoptolemos, The Ellen and Evans Chair of Surgery, was made an Honorary Professor of Nanjing Medical University.
Professor Yi Miao, Chief of the Pancreas Centre of Nanjing Medical University said that "The honour to Professor JP Neoptolemos was for his remarkable contribution to the human knowledge on pancreatic science and also his personal dedication to the scientific exchange between the Universities of Liverpool and Nanjing."
Professor Neoptolemos was also made an Honorary Advisor for the Pancreas Centre at Nanjing Medical University.
Dr William Greenhalf, Reader and Operational Director of the GCPLabs (LCTU) in Liverpool was made an External Advisor of the Biobank of the Pancreas Centre.
Professor Yi Miao said that "Dr Greenhalf is one the best international experts and scientists in the field of biobanking and pancreas translational science so we are very pleased to have him as our External Advisor."
President Hong Wang, Vice Chancellor said that "Professor Neoptolemos is an old friend of our University and our Hospital, and also a scientist and surgeon in the field of pancreatology with the highest international reputation. This is really a big development for our University and we look forward to working together more closely in the future and develop the scientific exchange between our two universities."
"Developing a high standard biobank is one of the major tasks in the development policy for science and technology, and we are very glad that Dr Greenhalf can join us and give his expertise in this important project."
In 2015 the world QS ranking for Nanjing University was 162.
Nanjing Medical School ranks 56th among the 100 top Chinese universities and was It was one of the first universities in China to offer an English taught Bachelor of Medicine and Bachelor of Surgery (MBBS) programme.
Nanjing (meaning Capital of the South) is the central University for Jiangsu Province with a population of 80 million. Up until 1949 it was the old Imperial Capital of China with long cultural history and was one of the Four Great Ancient Capitals of China.
---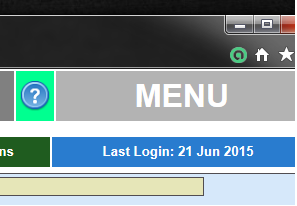 LCTU Portal Version 5 is Live
The new version of the Portal has been released and is now in use. A help file containing full instructions for the new Portal Home page is available by clicking on the Blue Question Mark icon in the upper right hand corner of that page (See picture).
We will be activating the on-line data query review system on a trial-by-trial basis over the next few weeks.
We hope you enjoy the new user experience, if you encounter any problems or wish to provide any feedback please contact the system designer James Read at the link below.
---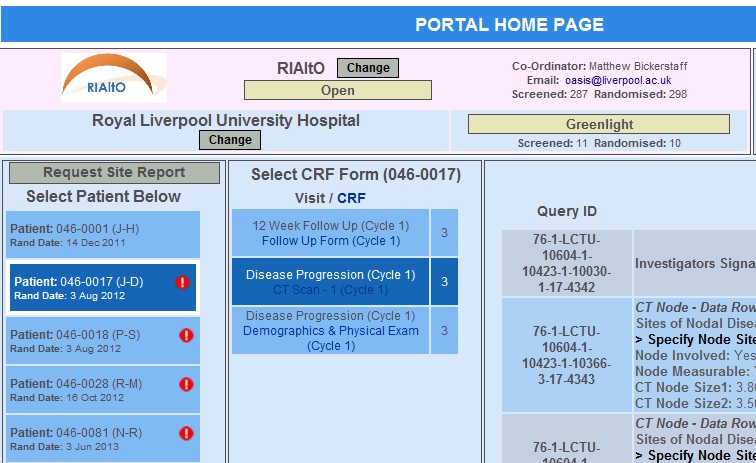 LCTU Portal Version 5 Update
The LCTU Portal is going to receive an upgrade on 20th June 2015, the update is taking place on a Saturday to minimise any inconvienice caused.
This is a major upgrade and all users will be effected, the look and feel of the Portal Home pages has been significantly improved and many new features have been added, all with the intention of improving the communication and feedback between the LCTU and staff working at Sites.
You can download the new user guide here LCTU Portal V5 User Guide, it is recommended you do this and familiarise yourself with the new instructions before the update is released.
Some of the more significant changes are:
Layout and Menus - The page layout and arrangement of menus has been significantly changed to improve usability and functionality.

Login Timeout - The timeout for logins has been removed, your login session will now last as long as you have your browser open.

Data Queries - You can now review and answer data queries directly through the Portal.

CRF Tracking - Ability to review the CRF Schedule and Tracking Information for Patients.

CV & GCP Status - Review and upload site CV and GCP certificates.

Delegation Log - Review and confirm Delegation Log information.

Document Receipts - Review outstanding document receipts.
We apologise for any inconvenience caused as you familiarise yourselves with the new system, but are confident the improvements and extra functionality will make it worthwhile. You can email me (James Read – IT Developer) with any questions you have now and during the next few months on j.read@liv.ac.uk. (Please be patient it may take me some time to work through all your emails).
---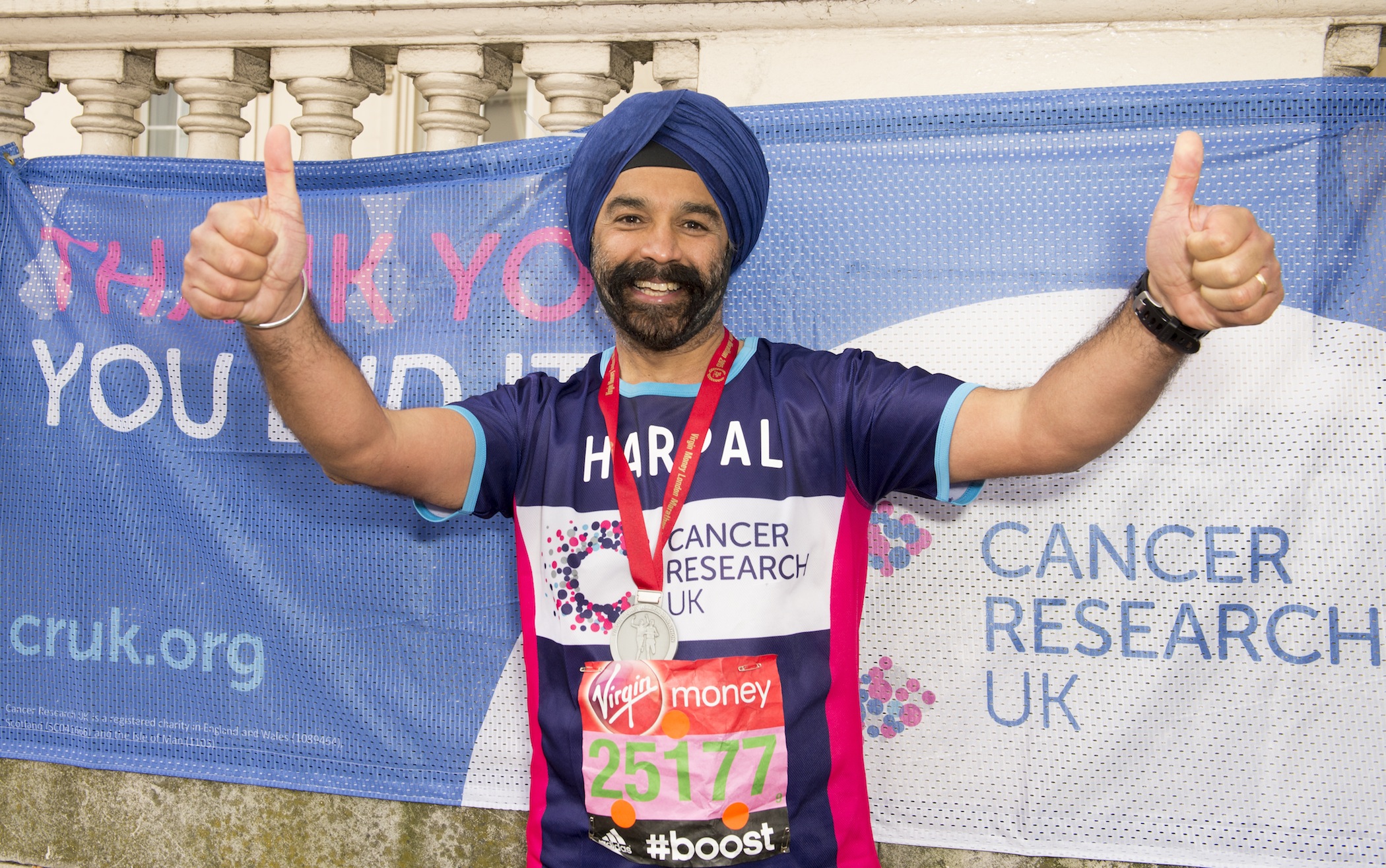 Harpal Kumar Completes London Marathon 2015
Harpal Kumar CEO of Cancer Research UK completed the London Marathon and raised over £70,000 for Cancer Resarch UK. Read his experience below:
"Well I did it! I completed the London Marathon. It was a great experience and one that I will never forget. I cannot thank you all enough for the support you gave me, which made this, and all the training associated with it, so worthwhile. I attach a couple of pictures from the day, for those of you who weren't there. Read on if you'd like to know more about how it went.
I managed to beat my original targets for both time and fundraising, but didn't quite meet my stretch targets for either.
The start was perfect. We were right at the front of one of the three starts, with several of the celebrities – Jensen Button, Chris Evans, James Cracknell, Mark Carney, etc. At about six miles in I saw Paula Radcliffe with her entourage. Throughout, I saw so many friends and colleagues – some several times – but I didn't manage to see my family until the very end, which saddened me greatly at about miles 9 and 11. The support throughout was astonishing, almost deafening at times. The Cancer Research UK cheering points were immense and were visible from far away, which gave a great boost throughout the run, every two miles. And the live bands, the crowds offering jelly babies, oranges, drinks, you name it, and constantly shouting my name and encouraging me, were simply fantastic. The reception that the Cancer Research UK team organised at the end at the Royal Society was outstanding. All of the runners were made to feel immensely special, not least through a very welcome massage!
On time, my original target had been under five hours. But my personal stretch target was 4.30. I managed 4.54, so I'm pretty pleased with that. The first half went really well and I was loving the experience. I reached the half-way point at 2.14, so I was bang on target. But then I made a serious mistake. I took on a Lucozade energy gel at mile 14. Within a few minutes it reacted very badly with my stomach and I had quite severe stomach cramps for the next ten miles, which completely knocked the wind out of my sails. That meant I had to walk in bits and run slowly for the rest. So for me, hitting the wall wasn't quite a one-off event. It was more like a series of events over a ten mile stretch! My mile spilt times show it perfectly! I finally recovered at about 24.5 miles and was able to run the rest of the way at a decent pace, but by then the damage was done. The great news was that a colleague caught up with me at about 600 metres to go and we ran the rest of it and crossed the finish line together, which was a really nice way to end. Of course, I had had several energy gels before, of several different brands, but I had never had a Lucozade one. Silly me – they always say don't do anything different on race day!
My fundraising has been fantastic, and I cannot thank you all enough. When the going got really tough, knowing how many people had supported me, and how generously, definitely spurred me on and kept me going. I am so grateful to you all. I smashed my original target of £50,000. My current total, including gift aid and pledges, stands at £70,500. So some way short of my stretch target of £100,000, but still an enormous total, thanks to the generosity of you all. Thank you so much.
So to answer the obvious question, no I won't be doing another one. It would be nice to try and hit my 4.30 target time, which I feel I could achieve, just for the personal satisfaction of it. But the time it takes at weekends and the energy it drains over the winter months is more than I can manage again, much as the experience was a fantastic one. I may do some 10ks or even the occasional half marathon. I will certainly carry on running, for fitness if nothing else. Given that a year and a half ago I couldn't run a mile and now I can consistently do more than 13, I have come a long way and don't want to lose all of that. It may be easier said than done though!"
---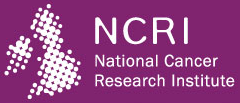 LCTU membership of NCRI Cancer CTU Working Group
The LCTU has been successful in their application to become part of the National Cancer Research Institute (NCRI) Cancer CTU Working Group. Membership of this group is limited to Cancer clinical trials units (CTUs) with an excellent portfolio of multicentre trials and an ongoing commitment to cancer trials. Clinical trials units play a pivotal role in delivering UK research and the NCRI Cancer CTU Working Group will allow the leading cancer CTUs to continue to bring their influence within the wider national cancer infrastructure, without undue additional bureaucracy.
Professor John Neoptolemos, Director of the LCTU said "I wish to thank everyone for the outstanding quality of work undertaken conducted by all LCTU staff over the years. The LCTU was started in 1996 in the absence of any CTU activity in Liverpool at that time. Since then the LCTU has grown and our reputation is known nationally and internationally. The award of NCRI membership should not be underestimated: "the threshold for patient number in multicentre trials is comfortably met".
---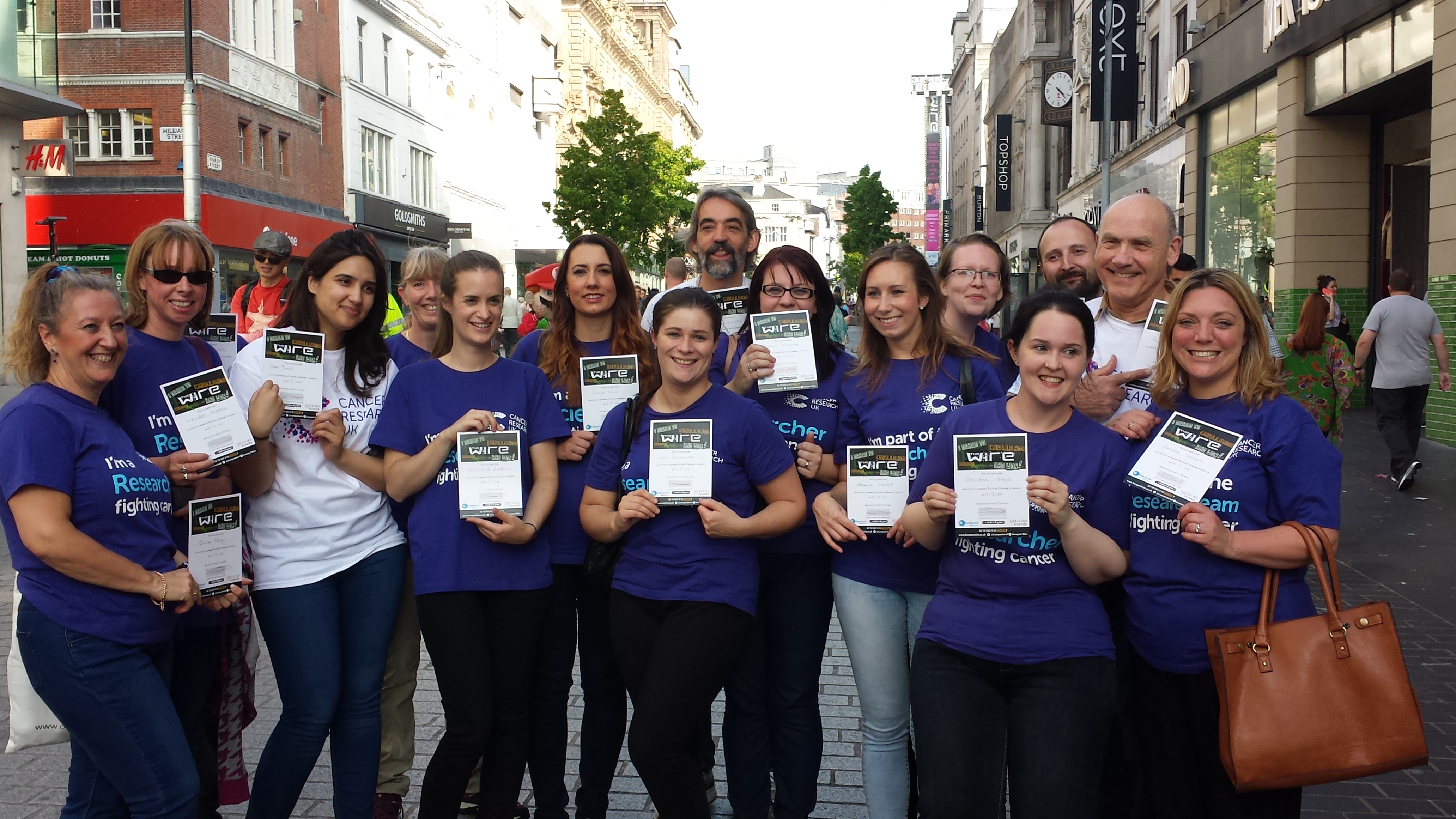 LCTU zip-wire challenge!
Staff at the Liverpool Cancer Trials Unit braved 'The Liverpool Wire' to raise money for Cancer Research UK. The wire spans nearly 1000 ft. from a launch height of almost 100 ft.
---
HEAT PPCI Published online in Lancet
HEAT PPCI has been published (online in the Lancet. Some comments:
a randomised trial1 that has generated more debate over its design and results than any in recent memory.
an unparalleled achievement
In conclusion, HEAT-PPCI was an exciting, well done trial, for which the trial team should be congratulated
In fact, HEAT-PPCI is not only an impressive achievement in medical research, but also in ethical study design. Far from being unethical, the study sets a high standard for consent in pragmatic trials.
"nobody was losing out by being in the trial, but the patients of the future were being harmed with every day this trial was delayed". NB Quoting Ben Goldacre's original comment on another trial
The contribution of HEAT-PPCI to ethical trial design should not be underestimated
HEAT-PPCI has blazed a trail for future research of this type.
clinical and procedural characteristics in HEAT-PPCI more closely resemble practice patterns at many sites than previous multicentre trials and included many real-world patients, who would have been excluded from earlier trials
---