David MacEwan studied Pharmacology at the University of Glasgow (BSc, 1988) and then undertook PhD studies at the MRC Brain Metabolism Unit, Department of Pharmacology, University of Edinburgh with Dr Rory Mitchell (PhD, 1991). After postdoctoral studies at Syntex Research (Roche Bioscience) and within the labs of Prof Howard Schulman and Prof Eric Shooter at Stanford University departments of Pharmacology and Neuroscience (1991-1994), he returned to the University of Glasgow as Postdoc with Prof Graeme Milligan (1994-1996).
In 1996 David was appointed Lecturer in Pharmacology at the University of Aberdeen, being promoted to Senior Lecturer (2001) then Reader of Pharmacology (2004). He then moved to the University of East Anglia as Chair in Pharmaceutical Cell Biology and Head of Pharmacology (2005-2013). In 2013, he joined the Department of Molecular & Clinical Pharmacology as Chair in Molecular Pharmacology, and since 2015 is the Head of Department.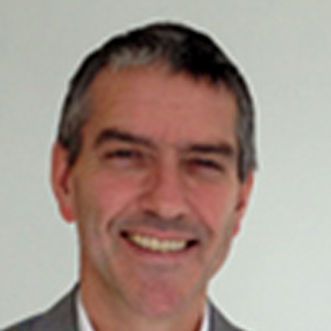 Andrew Pettitt is a Professor of Haematology and an Honorary Consultant Haematologist at the Royal Liverpool University Hospital. He leads a large programme of clinical and translational research focussed on lymphoid malignancy. He has strong links with industry and national collaborative groups in lymphoma and haematological oncology.
Andrew's two main leadership roles at present are being Head of the University of Liverpool Department of Molecular and Clinical Cancer Medicine (from 2011) and Chair of the National Cancer Research Institute (NCRI) Haematological Oncology Clinical Studies Group (from 2012). He was previously Chair of the UK CLL Forum (2006-2012) and a member of the Cancer Research UK Clinical Trials and Awards Committee (CTAAC) (2009-2012). He represents the University on the Clatterbridge Cancer Centre NHS Foundation Trust Council of Governors and sits on a number of other local and national committees.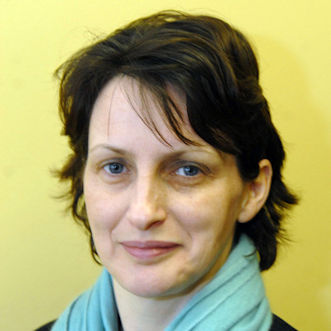 Eithne Costello gained her B.Sc. (Hons) in Pharmacology, at University College Dublin in 1988, and then undertook a cancer-based molecular biology PhD (1993), at University College Dublin, spending one-year of her Ph.D. research time at the University of Berne, Switzerland. She remained in Switzerland for a further six years where she was a postdoctoral fellow, firstly at the Swiss Institute for Cancer Research (ISREC), Lausanne and subsequently at the Institute of Microbiology, University of Lausanne.
In 1999, Eithne took up a lecturer post at the University of Liverpool, establishing her own research group focused on pancreatic cancer, with a particular emphasis on early diagnosis. She is on the Pancreatic Cancer UK scientific advisory board since 2012 and has sat on national funding committees in France (French National Cancer Institute) and Ireland (Health Research Board). She has been an associate editor for BMC Cancer, and is currently associate editor for PLOS ONE.