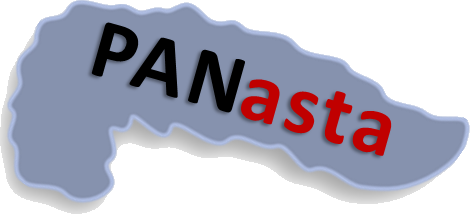 Title
Cattell Warren versus Blumgart techniques of pancreatico-jejunostomy following pacreato-duodenectomy – a double blinded multi-centred trial (Phase III).
Basic Trial Information
Phase
Type
Status
Age
Sponsor
Protocol IDs
III
Surgical
FollowUp
UoL
Eudract No:
Isrctn No: ISRCTN52263879
Trial Start Date
23/04/2015
Trial Coordinator
Celeste Abbott
Trial Coordinator Email Address
Trial Coordinator Contact No
0151 794 8933
Website Treatment
Patients will be randomised 1:1 to receive one of the two treatment arms, which are different methods of constructing a pancreatico-jejunostomy in the reconstruction of the pancreatic remnant following pancreato-duodenectomy.
Trial Endpoints
Primary Outcome
This is the presence or absence of a post-operative pancreatic fistula (POPF) as defined by Bassi et al. [14]. For the purpose of this study all classes of fistula will be recorded. POPF are defined as any abnormal connection between the pancreatic duct epithelium and another epithelised surface, which contains pancreatic derived, enzyme rich fluid. POPF need to satisfy the following criteria:
? Output of a measurable volume of fluid via either a drain placed per-operatively or via subsequent placed interventional drain.
? On or after post-operative day 3
? Amylase content greater than 3 times the institutional upper limit of normal.
Secondary Outcomes
Entry into programs of adjuvant therapy/clinical trials of adjuvant therapy
Mortality rate
Pancreas specific complications
Non-Pancreas specific complications
Assessment of quality of life
Health economic evaluation
Eligibility
Inclusion Criteria
Subjects meeting all of the following criteria will be considered for this trial:
? Patients undergoing an elective pancreato-duodenectomy for presumed malignancy.
? Ability of the subject to understand the nature and consequences of the trial.
? Ability to provide written informed consent.

Exclusion Criteria
Subjects with the following criteria will not be entered into this trial:
? Patients undergoing extended pancreato-duodenectomy
? Left, central or total pancreatectomy
? Arterial resection or multi-visceral resection
? Previous pancreatic resection
? Surgery for known chronic pancreatitis
? Recruited to any other pancreatic resection trial.
? Pregnant women
UK: ENGLAND
, Churchill Hospital (Oxford) (Srikanth Reddy)
, Queen's Medical Centre (Nottingham) (Dhanny Gomez)
Leeds, St. James University Hospital (Leeds) (Andrew Smith)
Liverpool, Royal Liverpool University Hospital (Christopher Halloran)
London, King's College Hospital (London) (Andreas Prachalias)
UK: England
London, Royal Free Hospital (London) (Brian Davidson)
Manchester , Manchester Royal Infirmary (Derek O'Reilly)
UK: Wales
Swansea, Morriston Hospital (Swansea) (Bilal Al-Sarireh)
UK: N. IRELAND
, Mater Infirmorium Hospital (Belfast) (Mark Taylor)
UK: SCOTLAND
, Aberdeen Royal Infirmary (Irfan Ahmed)