Other Fundraising
Shine Walk - Manchester, April 2010
In April 3 members of the LCTU took part in the Cancer Research UK Shine walk around Manchester City Centre. Seema Chauhan and Charlotte Rawcliffe both completed the half marathon walk and Sarah Jones completed the full marathon walk. Between them and with the help of family and friends they managed to raise over £2000 for Cancer Research UK.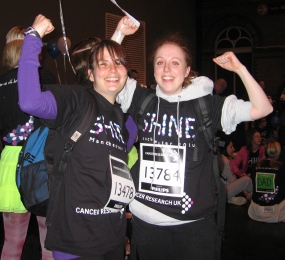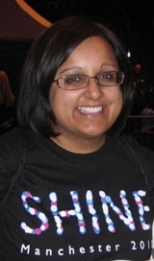 For more information on the Shine walk visit the Cancer Research UK Website
---
Womens 10k 2008
The LCTU would like to say well done to two of its members after they successfully completed the Liverpool Womens 10k. The run took part in Sefton Park on May 11th on one of the most hottest days of the year so far. Over 2000 women took part in the run raising around £50,000 for various charities.
The race even had a surprise celebrity turn up to start the 10K and 5K event. Gok Wan of the Channel 4 Programme How To Look Good Naked was in Liverpool filming in the afternoon and was kind enough to come along and get the race started
Taking part from the LCTU were Tracy Ball (Former ESPAC-Tplus Trial Support Officer), who completed the race in 1 hour 13 minutes and Liz Garner (Laboratory Technician) who run it in 1 hour and 35 minutes. Also taking part from the Division of Surgery and Oncology were Edyta Niemczyk and Sarah Tonack who both completed it in around 1 hour and 18 minutes. Altogether our runners raised over £500 for Cancer Research UK.
Pictures of the race can be seen Here