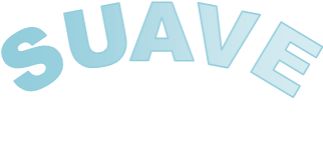 Title
A randomised phase II study of Sunitinib versus Dacarbazine in the treatment of patients with metastatic uveal melanoma ** Recruitment is on-hold as of 08 November 2012
Basic Trial Information
| | | | | | |
| --- | --- | --- | --- | --- | --- |
| Phase | Type | Status | Age | Sponsor | Protocol IDs |
| II | Treatment | Closed | Over 18 | Clatterbridge Cancer Centre NHS Foundation Trust | Eudract No: 2008-008794-55 |
Purpose
Uveal melanoma is the most common primary malignancy involving the eye, but remains rare, with an annual age-adjusted incidence of around 7 per million of the population. Uveal melanoma is characterised by an unpredictable clinical course and a tendency to metastasise late. Even so, overall prognosis is significantly worse than for cutaneous melanoma, with 5 and 15 year survival rates of 72% and 53% respectively. Local control can be achieved using various radiotherapy techniques or enucleation of the affected eye. However once local control is lost, the disease is incurable. No adjuvant therapy has demonstrated any survival benefit. Approximately 5% of patients present with metastatic disease. A further 30-50% develop metastatic disease, usually within 3 years of primary treatment. In metastatic patients, the median survival varies from 2-6 months with only 15% of patients surviving more than a year.
There is no effective systemic therapy for metastatic uveal melanoma. Furthermore, few clinical trials have been conducted and those which have often involve small numbers of patients. The lack of activity noted to date point to an urgent need to investigate novel therapies in this disease.
Trial Lead Organisations
Clatterbridge Centre for Oncology NHS Foundation Trust
Chief Investigator: Dr Ernest Marshall
Trial Start Date
04/10/2010
Trial Coordinator
Binyam Tesfaye
Trial Coordinator Email Address
Trial Coordinator Contact No
0151 795 7328
Website Treatment
To compare the progression free survival time, overall response rate, and adverse events of Sunitinib with Dacarbazine.
Patients will be randomised equally between the two arms:
Control arm Dacarbazine: Patients will receive 1000mg/m� by IV infusion every 21 days until progression or unacceptable toxicity
Experimental arm Sunitinib: Patients will take 50mg Sunitinib capsules once a day for 28 days followed by a 14 day break until progression or unacceptable toxicity
Patients will attend clinic visits every 3 weeks and undergo medical imaging every 12 weeks.
Patients will continue to be followed up after they have stopped treatment (if they maintain consent to do so). At first progression of disease, patients may be eligible to crossover to the other study treatment.
Trial Endpoints
Primary Outcome
Progression free survival time
Secondary Outcomes
Overall response rate
Recording of adverse events
Time to progression on first line treatment compared to time to progression on second line treatment for patients who receive cross over therapy
Overall response rate on first line treatment compared to overall response rate on second line treatment for patients who receive cross over therapy
Eligibility
INCLUSION CRITERIA
Patients with histologically or cytologically confirmed unresectable, metastatic uveal melanoma (histology must be available from a metastatic site)
Patients with disease that is not amenable to surgery, radiation, or combined modality therapy with curative intent
No prior systemic therapy for advanced disease, including regional delivery of drug therapy (prior surgery or radiofrequency ablation is acceptable)
Patients who have received prior radiotherapy are eligible, however, measurable lesions must not have been previously irradiated
Life expectancy > 12 weeks
ECOG Performance status 0, 1 or 2 (for ECOG scale of performance (see Appendix B)
At least one measurable target lesion, for further evaluation according to the Response Evaluation Criteria In Solid Tumours - RECIST version 1.1 (see Appendix C - contrast enhancing lesion with the largest diameter >10mm, based on spiral CT scan or MRI) done within 28 days of randomisation)
Aged > 18 years
Adequate haematological, renal and liver function as defined below and performed within 7 days of study inclusion:

Hb > 10 g/dl, platelets > 100,000 mm3, WCC > 3.0 x109/L, ANC > 1.5x109/L
Bili < 1.5 x ULN, Alk phos < 5 x ULN, transaminases < 5 x ULN
Cr < 1.5 x ULN

Able to provide written informed consent
Females of child-bearing potential who have a negative pregnancy test prior to study entry and be using adequate contraception, which they agree to continue for 12 months after the study treatment
EXCLUSION CRITERIA
Patients who have:
Conjunctival melanoma
Received any previous systemic therapy for uveal melanoma
Known leptomeningeal or brain metastases
Patients with a history of prior malignant disease (unless they have had more than 3 years free of disease or have had adequately treated non-melanomatous skin cancer or in situ carcinoma of the cervix)
Had treatment with potent CYP3A4 inhibitors and inducers within 7 and 12 days respectively, prior to study treatment administration
Therapeutic anticoagulation for treatment of DVT/PE. Concomitant treatment with therapeutic doses of anticoagulants (low dose warfarin (Coumadin�) up to 2mg PO daily for deep vein thrombosis prophylaxis is allowed)
Unstable systemic diseases including uncontrolled hypertension (>150/100 mmHg despite optimal medical therapy) or active uncontrolled infections.
Any of the following within the 6 months prior to study drug administration: myocardial infarction, severe/unstable angina, symptomatic congestive heart failure, cerebrovascular accident or transient ischemic attack, or pulmonary embolism.
UK: ENGLAND
Birmingham, Queen Elizabeth Hospital (Birmingham) (Neil Steven)
Cambridge, Addenbrooke's Hospital (Cambridge) (Pippa Corrie)
Exeter, Royal Devon & Exeter Hospital (Andrew Goodman)
London, Royal Marsden Hospital (London) (James Larkin)
Manchester, The Christie (Manchester) (Paul Lorigan)
Northwood, Mount Vernon Hospital (Northwood) (Paul Nathan)
Sheffield, Weston Park Hospital (Sheffield) (Sarah Danson)
Southampton, Southampton General Hospital (Christian Ottensmeier)
Sutton, Royal Marsden Hospital (Sutton) (James Larkin)
Wirral, The Clatterbridge Cancer Centre (Wirral) (Ernie Marshall)
UK: SCOTLAND
Glasgow, The Beatson West of Scotland Cancer Centre (Glasgow) (Jeff Evans)
UK: Wales
Cardiff, Velindre Hospital (Cardiff) (Satish Kumar)
Interactive Map
To find out more information about a hospital within your area click on the pin.

View SUAVE sites in a larger map
Frequently Asked Questions
No questions at the moment. If you have any please email the coordinator on
s.c.jones@liv.ac.uk
Links
../docs/Leaflets/suave.pdf#SUAVE leaflet, ../crfs/login.asp#Download CRFs (login required)