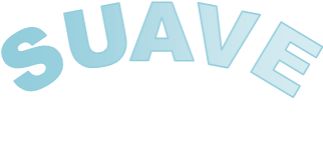 Title
A randomised phase II study of Sunitinib versus Dacarbazine in the treatment of patients with metastatic uveal melanoma ** Recruitment is on-hold as of 08 November 2012
Basic Trial Information
Phase
Type
Status
Age
Sponsor
Protocol IDs
II
Treatment
Closed
Over 18
Clatterbridge Cancer Centre NHS Foundation Trust
EUDRACT No: 2008-008794-55
ISRCTN No:
Purpose
Uveal melanoma is the most common primary malignancy involving the eye, but remains rare, with an annual age-adjusted incidence of around 7 per million of the population. Uveal melanoma is characterised by an unpredictable clinical course and a tendency to metastasise late. Even so, overall prognosis is significantly worse than for cutaneous melanoma, with 5 and 15 year survival rates of 72% and 53% respectively. Local control can be achieved using various radiotherapy techniques or enucleation of the affected eye. However once local control is lost, the disease is incurable. No adjuvant therapy has demonstrated any survival benefit. Approximately 5% of patients present with metastatic disease. A further 30-50% develop metastatic disease, usually within 3 years of primary treatment. In metastatic patients, the median survival varies from 2-6 months with only 15% of patients surviving more than a year.
There is no effective systemic therapy for metastatic uveal melanoma. Furthermore, few clinical trials have been conducted and those which have often involve small numbers of patients. The lack of activity noted to date point to an urgent need to investigate novel therapies in this disease.
Trial Lead Organisations
Clatterbridge Centre for Oncology NHS Foundation Trust
Chief Investigator: Dr Ernest Marshall
Official Title
A randomised phase II study of Sunitinib versus Dacarbazine in the treatment of patients with metastatic uveal melanoma ** Recruitment is on-hold as of 08 November 2012
Trial Start Date
04/10/2010
References
Trial Coordinator
Binyam Tesfaye
Trial Coordinator Email Address
Trial Coordinator Contact No
0151 795 7328
Treatment / Intervention
To compare the progression free survival time, overall response rate, and adverse events of Sunitinib with Dacarbazine.

Patients will be randomised equally between the two arms:
Control arm Dacarbazine: Patients will receive 1000mg/m� by IV infusion every 21 days until progression or unacceptable toxicity
Experimental arm Sunitinib: Patients will take 50mg Sunitinib capsules once a day for 28 days followed by a 14 day break until progression or unacceptable toxicity
Patients will attend clinic visits every 3 weeks and undergo medical imaging every 12 weeks.
Patients will continue to be followed up after they have stopped treatment (if they maintain consent to do so). At first progression of disease, patients may be eligible to crossover to the other study treatment.
Interactive Map
To find out more information about a hospital within your area click on the pin.

View SUAVE sites in a larger map
Frequently Asked Questions
No questions at the moment. If you have any please email the coordinator on s.c.jones@liv.ac.uk