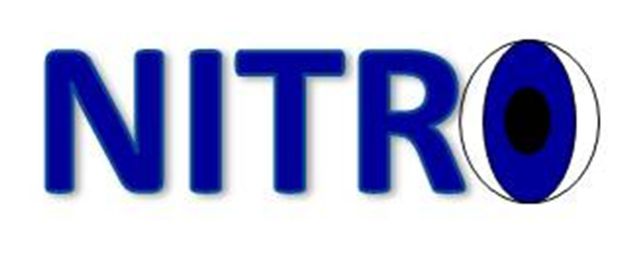 Title
Neo-adjuvant IntraviTreal Ranibizumab treatment in high risk Ocular melanoma patients: A two stage single centre Phase II single arm study.
Basic Trial Information
Phase
Type
Status
Age
Sponsor
Protocol IDs
II
Non RCT
Closed
>=18
Royal Liverpool and Broadgreen Hospitals NHS Trust
EUDRACT No: 2011-000961-10
ISRCTN No: 35236442
Purpose
Uveal melanomas have an estimated incidence of 6 per million per year. The average age at presentation is 59 years and there is no gender preponderance. Approximately 40% of all patients die of metastatic disease, which usually involves the liver. This devastating prognosis has remained unchanged over the last 30 years. For many years the standard treatment was removal of the eye, but this radical treatment has been superseded by a variety of methods aimed at conserving the eye and useful vision. In about 30% of patients, eye-conserving treatments are not considered appropriate, because of large tumour size, optic nerve involvement, extensive involvement of ciliary body or iris, or bulky extraocular spread. Such are treated by eye removal. Loss of the eye diminishes quality of life, causing facial deformity and, in some patients, visual handicap. There is scope for reducing the rate of eye removal. One approach would be to reduce tumour size by administering a first step therapy, so that some form of eye-conservative therapy can be administered with a reasonable chance of success.
Trial Lead Organisations
The Royal Liverpool and Broadgreen University Hospital NHS Trust
Novartis
Professor Heinrich Heimann
Official Title
Neo-adjuvant IntraviTreal Ranibizumab treatment in high risk Ocular melanoma patients: A two stage single centre Phase II single arm study.
Trial Start Date
16/07/2012
References
Trial Coordinator
Tony Coffey
Trial Coordinator Email Address
Trial Coordinator Contact No
0151 794 8929
Treatment / Intervention
NITRO is a two stage, single centre, phase II, single arm study using neo-adjuvant, intravitreal ranibizumab treatment in high risk ocular melanoma patients.

Ranibizumab will be administered via the eye on the first day of treatment. If after 28 days the tumour has reduced, but not enough for eye preservation treatment, the Ranibizumab treatment will be repeated. Ranibizumab will be given up to a maximum of six times, every 28 days. Should the tumour increase, patients will revert to standard eye removal treatment.

The study will recruit 25 patients from The Royal Liverpool Hospital, referred in from anywhere within the country.

If the neo-adjuvant treatment is sucessful in reducing tumour size, it may lead to future eye and sight preserving treatments as oppossed to immediate eye removal.
Trial Endpoints
Primary Outcome
To determine response rate of intravitreal ranibizumab, in the neoadjuvant setting, in large primary ocular melanoma patients.
Secondary Outcomes
To describe the toxic effects of intravitreal Ranibizumab in high risk ocular melanoma patients.
To explore relationships between ultrasonographic response, serum and intravitreous VEGF levels, and gene expression profile.
Eligibility
Inclusion Criteria
Confirmed diagnosis of uveal melanoma requiring enucleation.
Must have ultrasonographically documented measurable disease within 4 weeks prior to treatment according to the modified WHO response criteria.
Prior treatments with chemotherapeutic or antiangiogenic agents for other malignancies are allowed after 6 months of discontinuation.
Age >= 18 years.
ECOG Performance Status of 0,1 or 2.
Previous or present vascular intraocular diseases not requiring use of antiangiogenic agents will be allowed.
Laboratory results:

Hb >= 10g/dl
Platelets >= 100,000mm3
WCC >= 3.0 x 109/L
ANC >= 1.0 x 109/L
Bilirubin < twice normal, Alkaline Phosphatase < 5 x normal
INR < 2
Cr <= 1.5 ULN

Normal blood pressure or controlled hypertension (<150/100mmHg).
No major surgical procedures (laparotomy or thoracotomy) within 4 weeks.
No thromboembolic event within 6 months.
No known coagulopathy disorder.
Absence of any psychological, familial, sociological or geographical condition potentially hampering compliance with the study protocol and follow-up schedule; those conditions should be discussed with the patient before registration in the trial.
Before patient registration, written informed consent must be given according to ICH/GCP, and national regulations.
Exclusion Criteria
Serious underlying medical condition according to the judgement of the Principal Investigator.
Pregnant or nursing patients.
Women of child bearing age who are not using at least two forms of contraceptive precautions, one of which must be a condom.
Inability to provide adequate informed consent.
Hypersensitivity to the active substance or to any of the excipients.
UK: ENGLAND
Liverpool, St. Paul's Liverpool Ocular Oncology Centre (Heinrich Heimann)
Interactive Map
To find out more information about a hospital within your area click on the pin.
http://www.rlbuht.nhs.uk/Pages/rluhmap.aspx?HospitalId=1
Frequently Asked Questions
Q. If I have received chemotherapy before, am I eligible for the trial?
Yes, so long as the chemotherapy treatment ended at least 6 months previously.



Q. If I have received antiangiogenic treatment (that interferes with the blood vessels needed by tumours to grow) before, am I eligible for the trial?
Yes, so long as the antiangiogenic treatment ended at least 6 months previously.



Q. My hospital is not involved in the trial, what can I do?
Discuss the option of being transferred to The Royal Liverpool Hospital with your consultant.