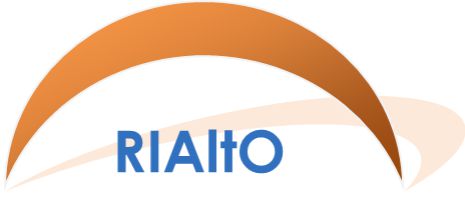 Title
A Randomised Investigation of Alternative Ofatumumab-containing regimens in less fit patients with CLL
Basic Trial Information
Phase
Type
Status
Age
Sponsor
Protocol IDs
III
RCT
FollowUp
Over 18
University of Liverpool and the Royal Liverpool and Broadgreen University Hospitals Trust
EUDRACT No: 2011-000919-22
ISRCTN No: ISRCTN09988575
Purpose
Trial Lead Organisations
The University of Liverpool and The Royal Liverpool and Broadgreen University Hospitals NHS Trust
Official Title
A Randomised Investigation of Alternative Ofatumumab-containing regimens in less fit patients with CLL
Trial Start Date
07/12/2011
References
Trial Coordinator
Chantelle Murphy
Trial Coordinator Email Address
Trial Coordinator Contact No
0151 795 7334
Treatment / Intervention
Arm A: ofatumumab + chlorambucil (standard therapeutic arm) Arm B: ofatumumab + bendamustine (experimental arm)
Trial Endpoints
Testing adding endpoints notes.
Primary Outcome
Progression-free survival (progression or death from any cause)
Secondary Outcomes
Response including Minimal Residual Disease (MRD) negativity
Duration of response
Overall survival
Time to treatment failure
Toxicity
Treatment dose administered
Quality of life
Health economic analysis
Co-morbidity assessment
Frailty assessment
Predictive value of biomarkers
Eligibility
Inclusion Criteria:
CLL requiring treatment by NCI/IWCLL 2008 criteria. At least one of the following criteria:

Progressive marrow failure as manifested by the development of, or worsening of, anaemia and/or thrombocytopenia.
Massive (i.e. 6 cm below the left costal margin) or progressive or symptomatic splenomegaly.
Massive (i.e. 10 cm in longest diameter) or progressive or symptomatic lymphadenopathy.
Progressive lymphocytosis with an increase of more than 50% over a 2-month period or lymphocyte doubling time (LDT) of less than 6 months.

No prior therapy for CLL
Full-dose R-FC considered inappropriate. At least one of the following criteria:

Age 75 or greater
WHO performance status 2 or 3
Cardiac impairment (NYHA class II)
Respiratory impairment (bronchiectasis or moderate COPD)
Renal impairment (estimated Glomerular Filtration Rate (eGFR) 10-30 ml/min)
Any other significant co-morbidity or factor that makes R-FC inappropriate

Considered able to tolerate Chl at the dose used in the LRF CLL4 trial (10mg/m2 d1-7)
Written informed consent
Exclusion Criteria:
Neutrophil count less than 1.0 x 109/l or platelet count less than 50 x 109/l unless due to CLL*
Active infection
Seropositivity for HIV, HCV or HBV (surface antigen or core antibody)
Severe renal impairment (eGFR less than 10ml/min)
Severe hepatic impairment (serum bilirubin more than twice the upper limit of normal) unless due to CLL or Gilbert's syndrome.
Concurrent treatment with glucocorticoids equivalent to more than prednisolone 20mg od
Prior treatment with monoclonal antibody therapy within the last 3 months
Yellow fever vaccination within 4 weeks prior to treatment start
Known hypersensitivity to ofatumumab, bendamustine or chlorambucil or any of their excipients
CNS involvement with CLL
History of Richter transformation
Concomitant malignancies within the last 3 years except successfully treated non-melanoma skin cancer or carcinoma in situ
Major surgery within 28 days prior to randomisation
WHO performance status 4
Severe cardiac disease including unstable angina, acute myocardial infarction within six months prior to study entry, congestive heart failure (NYHA III-IV) and arrhythmias (excluding extrasystoles or minor conduction abnormalities) unless controlled by therapy.
Any serious underlying medical or psychological conditions, which could impair the ability of the patient to participate in the trial or compromise ability to give informed consent
Treatment within a clinical trial within 30 days prior to trial entry.
Adult patient under tutelage (not competent to sign informed consent).
Pregnant or lactating women.
Women of childbearing potential, including women whose last menstrual period was less than one year prior to screening, unable or unwilling to use adequate contraception from study start to one year after the last dose of protocol therapy. Adequate contraception is defined as hormonal birth control, intrauterine device, double barrier method or total abstinence.
Male subjects unable or unwilling to use adequate contraception methods from study start to one year after the last dose of protocol therapy.
* Although the SmPC for bendamustine lists leukopenia of <3 x 109/l or thrombocytopenia <75 x 109/l as a contraindication, these criteria are much more relevant to follicular lymphoma and myeloma (the other approved indications for bendamustine) than to CLL which is frequently associated with a thrombocytopenia of <75 x 109/l together with a leukocytosis due to circulating CLL cells (rather than leukopenia). Since the myelosuppressive effects of bendamustine are very similar to those of other types of chemotherapy used in CLL, the haematological exclusion criteria employed for RIAltO have been aligned with those commonly employed in other CLL trials.
UK: ENGLAND
Aylesbury, Stoke Mandeville Hospital (Aylesbury) (Liane Simons)
Basildon, Basildon and Thurrock University Hospital (Sudhakaran Makkuni)
Basingstoke, Basingstoke and North Hampshire Hospital (Sylwia Simpson)
Bath, Royal United Hospital (Bath) (Christopher Knechtli)
Birmingham, Heartlands Hospital (Birmingham) (Shankara Paneesha)
Birmingham, Queen Elizabeth Hospital (Birmingham) (Paul Moss)
Birmingham, Sandwell Hospital (Birmingham) (Farooq Wandroo)
Blackburn, Royal Blackburn Hospital (Jagdish Adiyodi)
Blackburn, Royal Blackburn Hospital (Jagdish Adiyodi)
Blackpool, Blackpool Victoria Hospital (Mark Grey)
Bournemouth, The Royal Bournemouth Hospital (Helen McCarthy)
Bradford, Bradford Royal Infirmary (Adrian Williams)
Bradford, Bradford Royal Infirmary (Abida Naeem)
Brighton, Royal Sussex County Hospital (Brighton) (Rosalynd Johnston)
Bromley, Princess Royal Hospital (Bromley) (Stella Bowcock)
Burton-upon-Trent, Queen's Hospital (Burton-upon-Trent) (Humayun Ahmad)
Canterbury, Kent and Canterbury Hospital (Christopher Pocock)
Chelmsford, Broomfield Hospital (Vijoy Chowdhury)
Cheltenham, Cheltenham General Hospital (Rebecca Frewin)
Chester, Countess of Chester Hospital (Salaheddin Tueger)
Chesterfield, Chesterfield and North Derbyshire Royal Hospital (Emma Welch)
Chichester, St. Richard's Hospital (Chichester) (Jamie Wilson)
Colchester, Colchester General Hospital (Mike Hamblin)
Cottingham, Castle Hill Hospital (Cottingham) (James Bailey)
Coventry, University Hospitals Coventry and Warwickshire (Beth Harrison)
Dartford, Darent Valley Hospital (Dartford) (Tariq Shafi)
Derby, Royal Derby Hospital (Christopher Millar)
Doncaster, Doncaster Royal Infirmary (Stuti Kaul)
Dorchester, Dorset County Hospital (Dorchester) (Dietmar Hofer)
Dudley, Russells Hall Hospital (Dudley) (Stephen Jenkins)
Enfield, Barnet and Chase Farm Hospitals (Enfield) (Andres Virchis)
Gateshead, Queen Elizabeth Hospital (Gateshead) (Scott Marshall)
Gillingham, Medway Maritime Hospital (Gillingham) (Vijay Dhanapal)
Gloucester, Gloucestershire Royal Hospital (Gloucester) (Rebecca Frewin)
Grimsby, Diana Princess of Wales Hospital (Elizabeth Susan Levison-Keating)
Halifax, Calderdale Royal Hospital (Halifax) (Sylvia Feyler)
Harrogate, Harrogate District Foundation Trust (Tharani Balasubramaniam)
Harrow, Northwick Park Hospital (Harrow) (Huseini Kagdi)
Hereford, The County Hospital (Lisa Robinson)
High Wycombe, Wycombe General Hospital (Liane Simons)
Huddersfield, Huddersfield Royal Infirmary (Sylvia Feyler)
Islesworth, West Middlesex University Hospital (Islesworth) (Magda Alobaidi)
Keighley, Airedale General Hospital (Keighley) (Michail Spanoudakis)
Kettering, Kettering General Hospital (Isaac Wilson-Morkeh)
Leeds, St. James's University Hospital (Leeds) (Peter Hillmen)
Leicester, Leicester Royal Infirmary (Ben Kennedy)
Liverpool, Royal Liverpool University Hospital (Andrew Pettitt)
Liverpool, University Hospital Aintree (Jeffery Smith)
London, Hammersmith Hospital (London) (Donald MacDonald)
London, North Middlesex Hospital (London) (Sajir Mohammedbhai)
London, Queen Elizabeth Hospital (Woolwich) (Nic Ketley)
Maidstone, Maidstone Hospital (Lalita Banerjee)
Manchester, Wythenshawe Hospital (Manchester) (Sumaya Elhanash)
Manchester, Wythenshawe Hospital (Manchester) (Sumaya Elhanash)
Milton Keynes, Milton Keynes General Hospital (Moez Dungarwalla)
Northampton, Northampton General Hospital (Angela Bowen)
Norwich, Norfolk & Norwich University Hospital (Kristian Bowles)
Nottingham, Nottingham City Hospital (Christopher Fox)
Nuneaton, George Eliot Hospital (Nuneaton) (Mekkali Narayanan)
Oldham, Royal Oldham Hospital (Hayley Greenfield)
Oxford, Churchill Hospital (Oxford) (Anna Schuh)
Plymouth, Derriford Hospital (Plymouth) (Simon Rule)
Poole, Poole Hospital (Fergus Jack)
Reading, Royal Berkshire Hospital (Reading) (Henri Grech)
Salford, Salford Royal Hospital (Simon Jowitt)
Salisbury, Salisbury District Hospital (Jonathan Cullis)
Scarborough, Scarborough General Hospital (Laura Munro)
Sheffield, Royal Hallamshire Hospital (Sheffield) (Nick Morley)
Slough, Wexham Park Hospital (Slough) (Nicola Bienz)
Southampton, Southampton General Hospital (Andrew Duncombe)
Southport, Southport & Formby District General Hospital (Arpad Toth)
Stafford, Stafford District General Hospital (Rajesh Krishna)
Sunderland, Sunderland Royal Hospital (Scott Marshall)
Sutton Coldfield, Good Hope Hospital (Sutton Coldfield) (Shankara Paneesha)
Sutton In Ashfield, Kings Mill Hospital (Sutton In Ashfield) (Steve Jones)
Swindon, The Great Western Hospital (Swindon) (Norbert Blesing)
Torquay, Torbay Hospital (Torquay) (Deborah Turner)
Uxbridge, Hillingdon Hospital (Uxbridge) (Richard Kaczmarski)
Warwick, Warwick Hospital (Anton Borg)
Westcliff-on-Sea, Southend Hospital (Westcliff-on-Sea) (Paul Cervi)
Weston-super-Mare, Weston General Hospital (Weston-super-Mare) (Lisa Wolger)
Winchester, Royal Hampshire County Hospital (Winchester) (Sylwia Simpson)
Wirral, Arrowe Park Hospital (Wirral) (Ranjit Dasgupta)
Wolverhampton, New Cross Hospital (Wolverhampton) (Abraham Jacob)
Worcester, Worcestershire Royal Hospital (Worcester) (Nicholas Pemberton)
Worthing, Worthing Hospital (Santosh Narat)
Yeovil, Yeovil District Hospital (Belinda Austen)
York, York Hospital (Laura Munro)
UK: N. IRELAND
Belfast, Belfast City Hospital (Oonagh Sheehy)
UK: SCOTLAND
Ayr, University Hospital Ayr (William Gordon)
Edinburgh, Western General Hospital (Edinburgh) (Angus Broom)
Glasgow, The Beatson West of Scotland Cancer Centre (Glasgow) (Mike Leach)
Glasgow, Victoria Infirmary (Glasgow) (Alistair Hart)
Kilmarnock, Crosshouse Hospital (Kilmarnock) (William Gordon)
Paisley, Royal Alexandra Hospital (Paisley) (Alison McCaig)
UK: WALES
Abergavenny, Nevill Hall Hospital (Abergavenny) (Nilima Parry-Jones)
Bangor, Ysbyty Gwynedd (Bangor) (James Seale)
Newport, Royal Gwent Hospital (Newport) (Helen Jackson)
Rhyl, Glan Clwyd Hospital (Rhyl) (Earnest Heartin)
Swansea, Singleton Hospital (Swansea) (Unmesh Mohite)
Wrexham, Wrexham Maelor Hospital (Lalani De Soysa)
UK: ENGLAND
, Hemel Hempstead General (Justin Harrison)
, Musgrove Park Hospital (Taunton) (Belinda Austen)
Bury St. Edmunds, West Suffolk Hospital (Bury St. Edmunds) (Mamatha Karanth)
London, University College Hospital (London) (Amit Nathwani)
Peterborough, Peterborough City Hospital (Sateesh Nagumantry)
Interactive Map
To find out more information about a hospital within your area click on the pin.

View RIAltO in a larger map