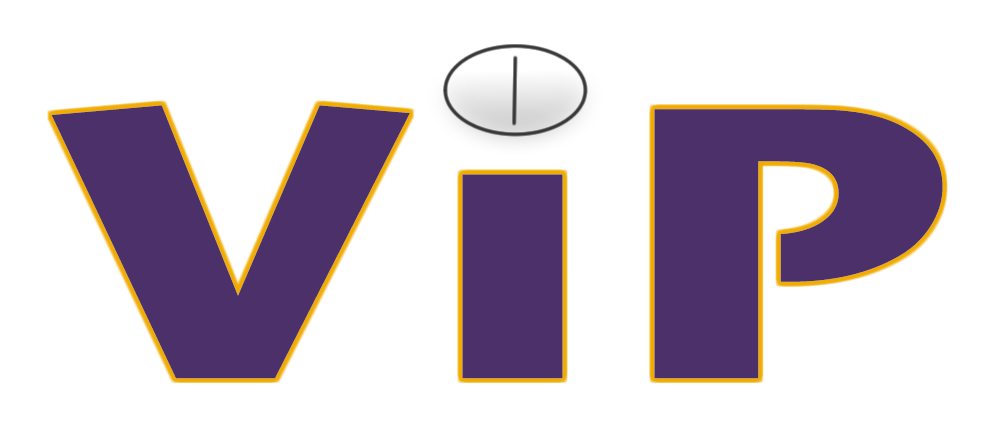 Title
A prospective, phase II, double blinded, multicentre, randomised clinical trial comparing combination gemcitabine and Vandetanib therapy with gemcitabine therapy alone in locally advanced or metastatic pancreatic carcinoma
Basic Trial Information
Phase
Type
Status
Age
Sponsor
Protocol IDs
II
Treatment
Closed
>= 18 yrs
University of Liverpool and RLBUHT
EUDRACT No: 2010-021951-26
ISRCTN No: 74555382
Purpose
Pancreatic cancer is a significant health problem for which there is a huge unmet therapeutic need and which carries a uniquely poor prognosis, with incidence rates and mortality rates being almost equivalent. In the small number of patients who have resectable disease, the five year survival rates are only around 10%. The outcome for patients treated with radiotherapy for locally advanced disease and chemotherapy for metastatic disease is dismal: the most active chemotherapy regimens seldom achieve response rates of over 20%.

Gemcitabine therapy alone is the regulatory standard of care. However, there has been significant growth in the knowledge of the molecular characteristics of the disease and improvements in treatment outcome will only be achieved with the integration of novel therapy targeted to these abnormalities. There is a strong clinical evidence-based rationale for building upon and further investigating the impact of dual epidermal growth factor (EGF) receptor and vascular endothelial growth factor (VEGF) receptor blockade in pancreatic cancer.

Vandetanib is a potent inhibitor of the tyrosine kinase activity of kinase insert domain-containing receptor, an endothelial cell receptor for VEGF and also possesses activity against EGF receptors.

The main aim of the study is to assess if the combination of the two treatments increases the survival time compared to just gemcitabine therapy alone.
Trial Lead Organisations
The University of Liverpool
Royal Liverpool and Broadgreen University Hospitals Trust
Chief Investigator: Dr Gary Middleton, Royal Surrey County Hospital
Astra Zeneca
Official Title
A prospective, phase II, double blinded, multicentre, randomised clinical trial comparing combination gemcitabine and Vandetanib therapy with gemcitabine therapy alone in locally advanced or metastatic pancreatic carcinoma
Trial Start Date
10/10/2011
References
Trial Coordinator
Chloe Smith
Trial Coordinator Email Address
Trial Coordinator Contact No
Treatment / Intervention
ViP is a phase II, double blinded, multicentre, randomised clinical trial comparing combination gemcitabine and vandetanib therapy with gemcitabine therapy alone in locally advanced or metastatic pancreatic carcinoma.

Gemcitabine is administered intravenously (by a drip) in hospital and vandetanib is a tablet. Patients who receive gemcitabine only will also receive a placebo tablet. A placebo is a medication that has no therapeutic effect.

The study will recruit 120 patients and split them into 2 equal arms (groups) at random. One arm will receive gemcitabine and vandetanib and the other gemcitabine and placebo. Neither the patient nor their doctor will know what arm they have been allocated to.

Gemcitabine will be given once a week for seven weeks, followed by a week off. After that it will be given in a repeating cycle of once weekly for three weeks followed by a week off. Vandetanib is to be taken every day, including the weeks when gemcitabine is not given.

If the combined therapy shows superiority in the terms of the primary and secondary endpoints, this could lead to other trials of further investigations.
Trial Endpoints
Primary Outcome
Overall survival time in patients receiving combination gemcitabine and vandetanib therapy versus gemcitabine alone.
Secondary Outcomes
Comparison between the two treatment groups for:
Progression-free survival time
Objective response rate
Disease control rate
Toxicity and safety
Patient Pain Assessment
To discover possible biomarkers to predict additional benefit of vandetanib for subsequent validation in larger scale studies.
Eligibility
Inclusion Criteria
Age >= 18 years.
Histologically or cytologically proven pancreatic ductal adenocarcinoma or undifferentiated carcinoma of the pancreas.*
Locally advanced or metastatic disease precluding curative surgical resection or definitive locally directed therapies such as chemo radiation. Patients who have relapsed following previously resected Pancreatic Cancer can be included.
Contrast enhanced computerised tomography (CT) scan of the thorax, abdomen and pelvis within 28 days prior to commencing treatment.
Unidimensionally measurable disease as shown by CT scan, in accordance with the Response Evaluation Criteria In Solid Tumours (RECIST) guidelines (version 1.1).
ECOG performance status 0, 1 or 2 where the investigator feels that treatment with combination chemotherapy, for example FOLFIRINOX, is not appropriate.
Platelets >=100 x 109/l; WBC >= 3 x 109/l; neutrophils >= 1.5 x 109/l at entry.
Documented Life expectancy > 3 months.
Informed written consent
*Patients will be approached for consenting to provide either an additional core of tissue material for biomarker discovery at the same time as a diagnostic biopsy or in those patients that have already had a diagnostic biopsy to undergo a second biopsy after randomisation into the trial. Neither of these biopsies is compulsory. Patients who don't wish to have extra tissue taken for Biomarker discovery will be approached for consent to released surplus tissue from the original diagnostic specimen if this exists.
Exclusion Criteria
Laboratory results:

Serum bilirubin >= 1.5x the upper limit of reference range (ULRR).
Creatinine clearance <= 30 mL/minute (calculated by Cockcroft-Gault formula)**
Potassium, <=4.0 mmol/L despite supplementation; or > 5.5 mmol/L
Magnesium below the normal range despite supplementation, or > 1.23 mmol/L
Serum calcium is below the normal range despite supplementation, or Serum corrected calcium > 2.9 mmol/L
Alanine aminotransferase (ALT) or aspartate aminotransferase (AST) or alkaline phosphatase (ALP) >2.5 x ULRR or > 5x ULRR if judged by the investigator to be related to liver metastases.

Medical or psychiatric conditions compromising informed consent.
Intracerebral metastases or meningeal carcinomatosis.
Major surgery within 4 weeks or incompletely healed surgical incision before starting study therapy.
Evidence of severe or uncontrolled systemic disease or any concurrent condition which in the Investigator's opinion makes it undesirable for the patient to participate in the trial or which would jeopardize compliance with the protocol.
Clinically significant cardiovascular event (e.g. myocardial infarction, superior vena cava syndrome (SVC), New York Heart Association (NYHA) classification of heart disease >=2 within 3 months before entry; or presence of cardiac disease that, in the opinion of the Investigator, increases the risk of ventricular arrhythmia.
History of arrhythmia (multifocal premature ventricular contractions [PVCs], bigeminy, trigeminy, ventricular tachycardia, or uncontrolled atrial fibrillation), which is symptomatic or requires treatment (CTCAE grade 3) or asymptomatic sustained ventricular tachycardia. Atrial fibrillation, controlled on medication is not excluded.
QTc prolongation with other medications that required discontinuation of that medication.
Congenital long QT syndrome or 1st degree relative with unexplained sudden death under 40 years of age.
Presence of left bundle branch block (LBBB).
QTc with Bazett's correction that is un-measurable or >= 480 msec on screening ECG. (Note: If a subject has a QTc interval >= 480 msec on screening ECG, the screen ECG must be repeated twice [at least 24 hours apart]. The average QTc from the three screening ECGs must be <480 msec in order for the subject to be eligible for the study.) Patients who are receiving a drug that has a risk of inducing Torsades-de-Pointes are excluded if QTc is >= 460 msec.
Any concurrent medication with a known risk of inducing Torsades-de-Pointes, that in the investigator's opinion cannot be discontinued, are allowed; however, these patients must be monitored closely.
Concomitant medications that are potent inducers (e.g rifampicin, rifabutin, phenytoin, carbamazepine, phenobarbital and St. John's Wort) of CYP3A4 function.
Hypertension not controlled by medical therapy (systolic blood pressure greater than 160 mm Hg or diastolic blood pressure greater than 100 mm Hg).
Currently active diarrhoea that may affect the ability of the patient to absorb the vandetanib or tolerate diarrhoea secondary to vandetanib should that occur as a side effect.
Malabsorption syndrome which may impair the absorption of vandetanib (e.g. partial gastrectomy, small bowel resection), This may include previous partial gastrectomy and small bowel resection or active Crohn's disease, ulcerative colitis.
Pregnancy or breast feeding.
Previous chemotherapy for locally advanced and metastatic disease. Adjuvant chemotherapy for resected pancreatic cancer will be permitted provided that chemotherapy was completed > 12 months previously.
Radiotherapy within the last 4 weeks prior to start of study treatment.
Concurrent malignancies or invasive cancers diagnosed within past 5 years except for adequately treated basal cell carcinoma of the skin, in situ carcinoma of the uterine cervix or resected pancreatic cancer.
Chemotherapy directed at tumour apart from that described in this protocol.
All men or women of reproductive potential, unless using at least two contraceptive precautions, one of which must be a condom.
** An EDTA blood test to assess the patient kidney function can be used as an alternative, please consult the Liverpool Cancer Trials Unit to discuss.
UK: ENGLAND
Birmingham, Queen Elizabeth Hospital (Birmingham) (Yuk Ting Ma)
Bournemouth, The Royal Bournemouth Hospital (Tamas Hickish)
Bristol, Bristol Haematology and Oncology Centre (Stephen Falk)
Cambridge, Addenbrooke's Hospital (Cambridge) (Pippa Corrie)
Guildford, Royal Surrey County Hospital (Guildford) (Sebastian Cummins)
Liverpool, Royal Liverpool University Hospital (Daniel Palmer)
London, Guy's & St Thomas' Hospital (London) (Paul Ross)
London, Hammersmith Hospital (London) (Harpreet Wasan)
London, Royal Free Hospital (London) (Roopinder Gillmore)
London, Royal Marsden Hospital (London) (David Cunningham)
London, St. Bartholomew's Hospital (London) (David Propper)
Manchester, The Christie (Manchester) (Richard Hubner)
Middlesbrough, James Cook University Hospital (Middlesbrough) (Nick Wadd)
Newcastle upon Tyne, Freeman Hospital (Newcastle) (Fareeda Coxon)
Nottingham, Nottingham City Hospital (Victoria Brown)
Sheffield, Weston Park Hospital (Sheffield) (Jonathan Wadsley)
Sutton, Royal Marsden Hospital (Sutton) (David Cunningham)
Wirral, The Clatterbridge Cancer Centre (Wirral) (Daniel Palmer)
UK: N. IRELAND
Belfast, Belfast City Hospital (Martin Eatock)
UK: ENGLAND
Doncaster, Doncaster Royal Infirmary (Jonathan Wadsley)
Peterborough, Peterborough City Hospital (Karen McAdam)
Interactive Map
To find out more information about a hospital within your area click on the pin.

View ViP sites in a larger map
Frequently Asked Questions
Q. If I have received chemotherapy before, am I eligible for the trial?
Unfortunately any history of previous chemotherapy excludes patients from the trial. The only exception to this is if you received it for resected pancreatic cancer and you've not had any chemotherapy in the last 12 months.



Q. My hospital is not involved in the trial, what can I do?
Ask your consultant to find the closest hospital involved in the trial and discuss your options of being transferred.



Q. If I've had surgical pancreatic resection am I eligible?
The tumour must be inoperable at the time of you being assessed for the trial. This can either be the tumour that was first diagnosed or a tumour that has progressed since previous surgery for pancreatic cancer.



Q. Why might I need to use a placebo?
We need both of the treatments to appear to be the same in order to conceal which treatment group you're in.