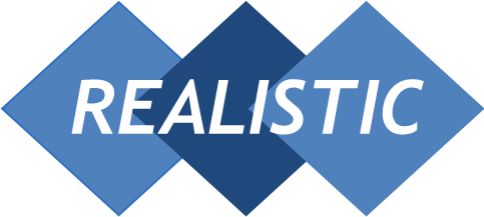 Title
A Phase I, Dose Escalation Trial Of Recombinant Listeria Monocytogenes (Lm)-Based Vaccine Encoding Human Papilloma Virus Serotype 16 Target Antigens (ADXS11-001) In Patients With HPV-16 +ve Oropharyngeal Carcinoma
Basic Trial Information
Phase
Type
Status
Age
Sponsor
Protocol IDs
I
Treatment
Closed
18 or over
Aintree NHS Trust / University of Liverpool
EUDRACT No: 2010-019916-20
ISRCTN No: 47069182
Purpose
HPVs are obligate human pathogens, some have the propensity to promote malignant transformations of their host cells. An example of this is HPV-16 in the oropharyngeal squamous cell carcinoma, which is seen in about 50-70% of cases although there is geographical variation.

ADXS11-001 (formerly Lovaxin C) is a bioengineered strain of living Listeria monocytogenes that induces a strong therapeutic immune response using multiple mechanisms of action. This vaccine secretes the tumour antigen HPV-16 E7 fused to an attenuated Lm virulence factor, Listeriolysin O (LLO), which has strong adjuvant properties.

If proved safe, there is a role for ADXS11-001 as a post-treatment adjuvant as part of a treatment de-escalation strategy in an attempt to reduce the adverse effects of current treatment strategies without compromising survival. The REALISTIC trials' objective is to determine safety and to characterise the toxicity profile of ADXS11-001.
Trial Lead Organisations
LCTU / CR-UK
Official Title
A Phase I, Dose Escalation Trial Of Recombinant Listeria Monocytogenes (Lm)-Based Vaccine Encoding Human Papilloma Virus Serotype 16 Target Antigens (ADXS11-001) In Patients With HPV-16 +ve Oropharyngeal Carcinoma
Trial Start Date
22/02/2012
References
Trial Coordinator
Gemma Nanson
Trial Coordinator Email Address
Trial Coordinator Contact No
0151 794 8974
Treatment / Intervention
Patient will be randomised into one of three cohorts. Cohort 1 will recieve chemoradiotherapy or surgery and chemoradiotherapy. Cohort 2 will recieve radiotherapy or surgery plus radiotherapy. Cohort 3 will recieve Induction chemotherapy plus radiotherapy.

All cohorts will recieve 3 ADXS11-001 vaccine at 4 weekly intervals.
Trial Endpoints
Primary Outcome
Occurrence of drug-related grade 3 or 4 systemic or local adverse events (defined using the NCI Common Toxicity Criteria Adverse Events (CTCAE) version 3.0).
Occurrence of drug-related systemic reactions (e.g. transient fever).
Secondary Outcomes
Demonstration of vaccine induced T cell responses.