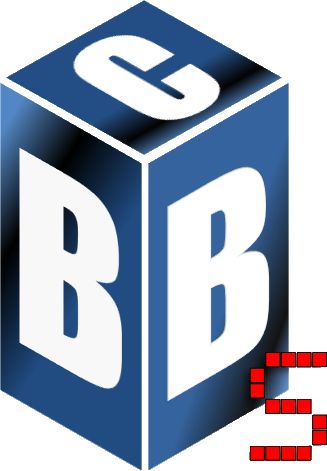 Title
BBC01- BBC: Phase II study of neoadjuvant cisplatin and gemcitabine chemotherapy versus upfront surgery in patients with locally advanced / borderline resectable proximal biliary tract cancer:
Basic Trial Information
Phase
Type
Status
Age
Sponsor
Protocol IDs
II
CTIMP
Funded and in setup
18 and over
Clatterbridge Cancer Centre NHS FT
EUDRACT No: 2014-002382-30
ISRCTN No:
Purpose
Trial Lead Organisations
- LCTU / North West Cancer Research
Official Title
BBC01- BBC: Phase II study of neoadjuvant cisplatin and gemcitabine chemotherapy versus upfront surgery in patients with locally advanced / borderline resectable proximal biliary tract cancer:
Trial Start Date
01/01/1900
References
Trial Coordinator
Claire Taylor
Trial Coordinator Email Address
Trial Coordinator Contact No
Eligibility
Inclusion Criteria
a) A centrally confirmed histopathological / cytological diagnosis of biliary tract carcinoma
b) Radiological confirmation of intrahepatic/hilar location
c) ECOG performance status 0, 1, or 2
d) Age ≥ 18
e) Estimated life expectancy > 3 months
i. Adequate haematological function:
ii. Haemoglobin ³ 10 g/dl*
iii. White blood cell count (WBC) ³ 3.0 x 109/L
iv. Absolute neutrophil count (ANC) ³ 1.5 x 109/L
v. Platelet count ³ 100 x 109/L
vi. *prior transfusions for patients with low haemoglobin are allowed
f) Adequate liver function:
i. Total bilirubin ≤1.5 x upper limit of normal (ULN) (except for patients with known documented cases of Gilbert's syndrome)
ii. ALT and/or AST £ 2.5 x ULN (If liver metastases are present, ALT or AST < 5 x ULN)
iii. Alkaline phosphatase £ 5 x ULN
g) Adequate renal function:
i. Serum urea < 1.5 x ULN
ii. Serum creatinine < 1.5 x ULN
iii. Calculated GFR ³ 60 mL/min using the Cockcroft-Gault formula (see Appendix B; page 62).
h) No evidence of active uncontrolled infection (patients on long-term antibiotics are eligible provided signs of active infection have resolved)
i) Women of child-bearing potential must have a negative pregnancy test prior to study entry AND be using two methods of adequate contraception, which must be continued for 6 months after completion of treatment. Reliable methods of contraception should be used consistently and correctly. Acceptable methods include barrier methods, implants, injectables, combined oral contraceptive methods, some intra-uterine devices (IUDs), sexual abstinence or vasectomised partner.
j) Patient must have given written informed consent
Exclusion Criteria
a) Radiological evidence suggesting inability to resect with curative intent whilst maintaining adequate vascular inflow and outflow, and sufficient future liver remnant
b) Radiological evidence of direct invasion into adjacent organs
c) Radiological evidence of extrahepatic metastatic disease
d) Significant haemorrhage (>30 mL bleeding/episode in previous 3 months) or haemoptysis (>5 mL fresh blood) within 4 weeks of recruitment.
e) Patients with history of poorly controlled hypertension with resting blood pressure >150/100 mmHg in the presence or absence of a stable regimen of anti-hypertensive therapy, or patients who are requiring maximal doses of calcium channel blockers to stabilise blood pressure
f) Incomplete recovery (CTCAE grade >1) from previous anti-cancer therapy side effects (except haematological toxicity – see inclusion criteria for adequate haematological function), or alopecia
g) Prior systemic chemotherapy for locally advanced or metastatic biliary disease is not allowed.
h) Unresolved biliary tree obstruction
i) Any evidence of severe or uncontrolled systemic diseases which, in the view of the investigator, makes it undesirable for the patient to participate in the trial (e.g. unstable or uncompensated respiratory, cardiac, hepatic or renal disease)
j) Greater than +1 proteinuria on two consecutive dipsticks taken no less than 1 week apart, unless urinary protein <1.5 g in a 24-hour period or protein/creatinine ratio < 1.5
k) Mean QTc with Bazetts correction >480 msec in screening ECG or history of familial long QT syndrome
l) Recent (<14 days) major thoracic or abdominal surgery prior to recruitment, or a surgical incision that is not fully healed
m) Pregnant or breast-feeding women
n) Known risk of the patient transmitting HIV, hepatitis B or C via infected blood
o) Treatment with an investigational drug within 30 days prior to recruitment
p) Other concomitant anti-cancer therapy (except steroids)
q) Patients undergoing current treatment with curative intent
r) History of prior malignancy that will interfere with the response evaluation (exceptions include in-situ carcinoma of the cervix treated by cone-biopsy/resection, non-metastatic basal and/or squamous cell carcinomas of the skin, any early stage (stage I) malignancy adequately resected for cure greater than 5 years previously)
s) Any psychiatric or other disorder likely to impact on informed consent
t) Any patient that has had a live vaccine within 30 days of randomization.